Juan Pablo Girón Dimas y Víctor Girón Dimas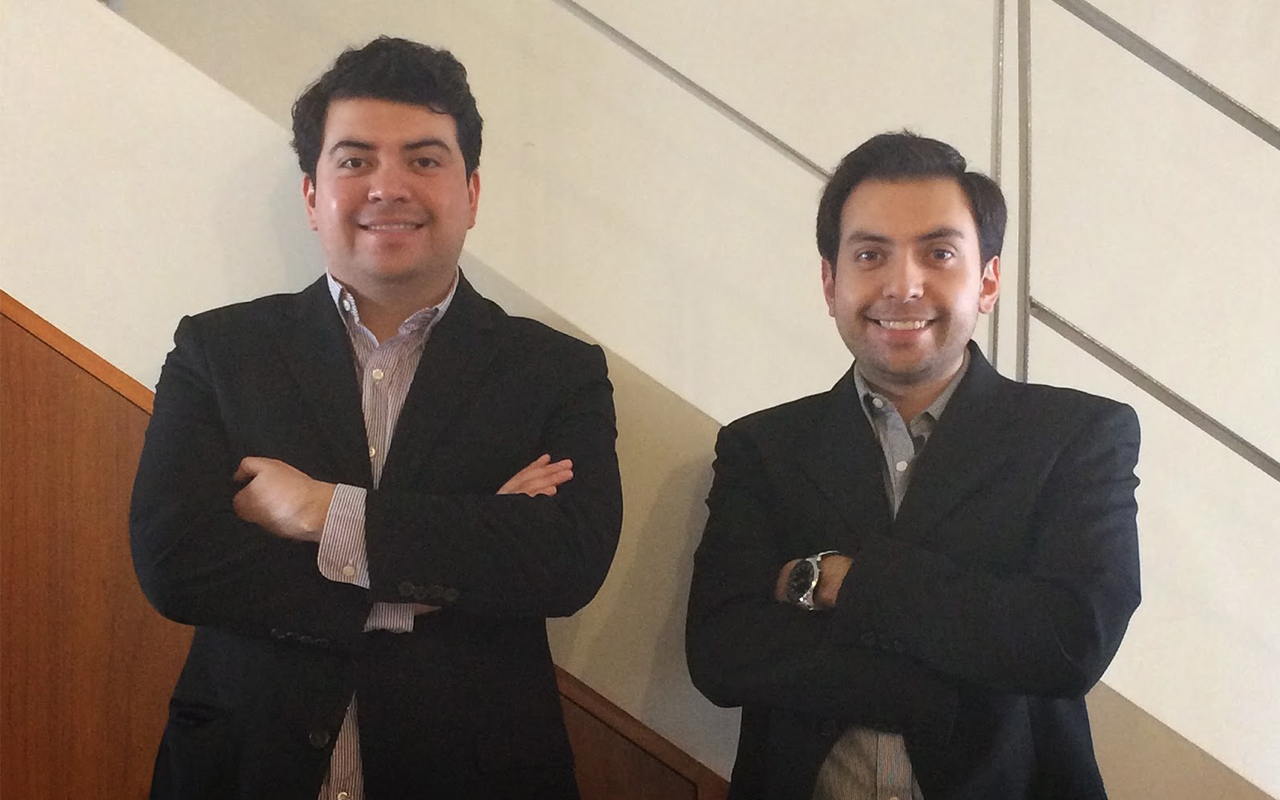 Credits: Juan Pablo Girón Dimas y Víctor Girón Dimas
Víctor Girón Dimas (LDE '09) and Juan Pablo Girón (LPA '13) are co-founders of "Vertical MX", an objective news portal with no political, partisan, or religious bias, in which 90% of the collaborators are ExaUDEMs.
Natives of Victoria, Tamaulipas, they decided to start a social project together through a communication medium where they publish news and opinions on national and international issues, including categories such as sports, health, technology, tourism, society, etc.
It was the censorship that governments currently impose on traditional communication media, the need to bring information to Mexico's youth, and the urgency of doing something for our country that propelled us to generate a journalistic style that we have called 'sensible, honest, and truthful.' We want young people to make their voice heard in the communication media and the digital platforms, which nowadays are a part of everyone's daily life," Víctor commented about the origin of Vertical MX.
Juan Pablo added, "we are convinced that we, UDEM students and ExaUDEMs, can do may great things. This project is just starting, and we need everybody's help so it can continue to grow."
Juan Pablo and Víctor's main motivation to keep Vertical MX going is the need to inform people truthfully, the need to bring young people closer to the reality that people in other parts of Mexico live, the idea of doing something and transcending, leaving a mark with something that will serve the next generations.
We have used technological tools to get young people who do not usually read to become interested in reading and young people who are not involved in community activities and happenings to find ways to participate in them, and above all to defend the freedom of expression that each one of us is born with," Víctor said.
When talking about his pride in being an ExaUDEM, Juan Pablo told us: "UDEM strengthened the values that we learned at home. It gave us a global vision to understand what we can do, and it helped us establish long-life friendships. On the academic side, it doubtlessly instilled in us knowledge and a thirst to know about Mexico and the world so that we can apply our knowledge to benefit and serve others."
Víctor and Juan Pablo Girón's future plans include consolidating and regionalizing Vertical Mx, giving jobs to hundreds of young people who make, generate, and transcend in news, and above all positioning Vertical Mx as the first news portal made by young people with a new journalistic narrative based on truth and freedom.
Vertical Mx is part of Education and Training for the Future. Juan Pablo and Víctor have designed other products in Tamaulipas and even here, at UDEM. Their main project is to consolidate this company and, above all, to serve with honesty.
Contact:
verticalmex.com
facebook.com/mxvertical
twitter.com/mxvertical