Pamela Fernanda Izaguirre Orozco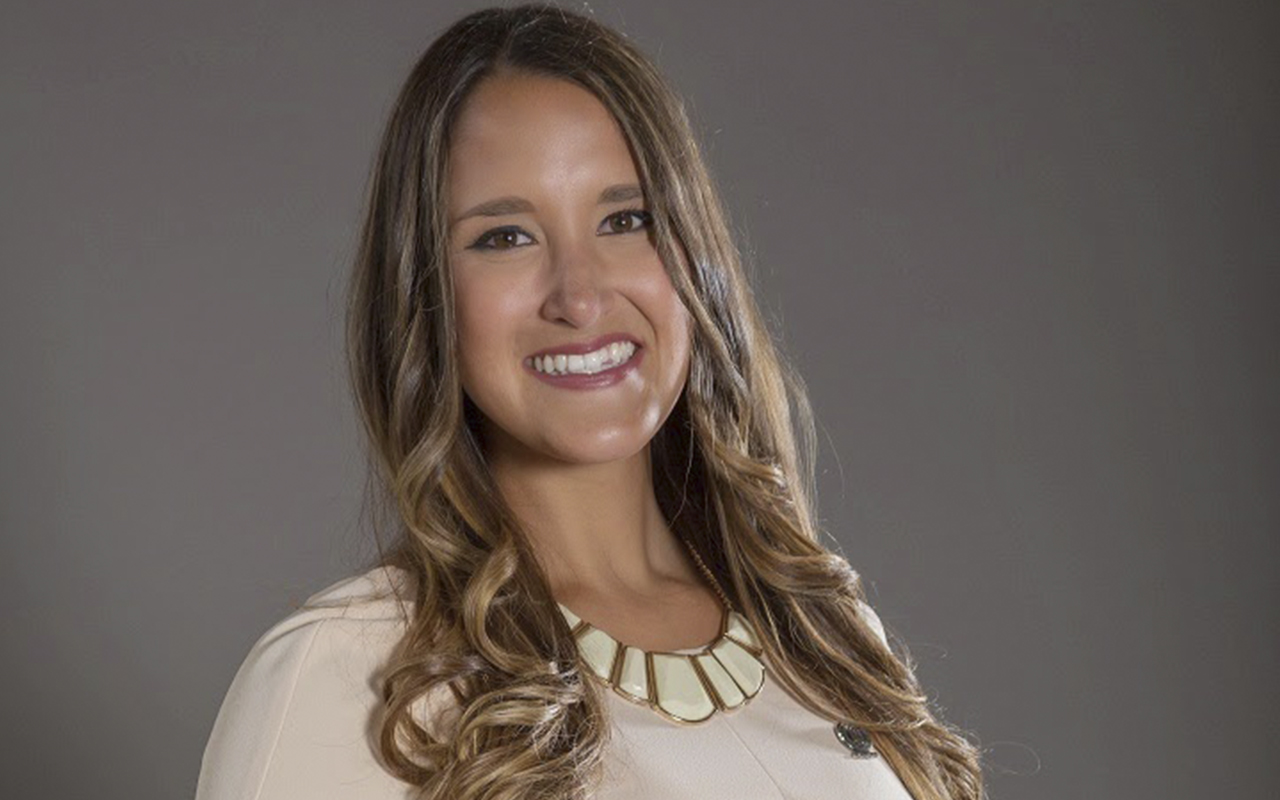 Credits: Pamela Fernanda Izaguirre Orozco
Six years after graduating from UDEM, Pamela Fernanda Izaguirre Orozco (LEI '12) has succeeded in entering and positioning herself in the world of diplomacy and international politics.
Pamela pursued her degree in International Studies with a concentration in International Law at UDEM. During her time at the university, and through her participation in various civic-political groups, she developed a series of competencies which led her to enhance her personal strengths and capitalize on them for service to the community.
As founder and executive coordinator of the iSPEAK UDEM Language Center, Izaguirre left a student cooperative which expanded the offering of languages and which today employs students through enterprising scholarships.
With a remarkably high social commitment in favor of the education of young people, she competed in social contests and succeeding in granting 100% scholarships to study English to low-income young students from the Santa Catarina Polytechnic School.
Pamela also participated actively with "Acción Cívica Inter-universitaria" (Inter-university civic action) movement, a branch of the organization "Líderes ciudadanos en Pro de la Cultura de la Legalidad" (Leading Citizens for a Culture of Legality" for the dissemination and transcendence of civic values within the framework of a culture of legality.
She represented Mexico before the United States Department of State at a meeting with the Advisor for Global Youth Affairs of then secretary of state, Hillary Clinton, on the subject of youth empowerment.
After graduating in December 2012, Pamela moved to Washington, D.C., to work at the Council on Hemispheric Affairs (COHA) as an associate researcher into security and migration topics and as a manager of the Non-Governmental Organization.
Her analyses and research works have been published nationally and internationally and quoted in academic texts. She has also collaborated with an editorial opinion piece in the prestigious The New York Times newspaper. Currently, Pamela is a member of the Board of Directors of the Council on Hemispheric Affairs where she represents the Hispanic Bloc and the women's bloc.
Since October 2013, Pamela has been attached to Organization of American States (OAS) as a consultant and executive assistant to Secretary Adam Blackwell, in the Secretariat for Multidimensional Security. The diplomatic work of this secretariat consists of representing the interests of the 34 Member States as concerns public security; crime and violence reduction; drug control, abuse, and trafficking; cybersecurity; and counter- terrorism intelligence.
In 2014, she was distinguished as one of "45 ExaUDEM Success Stories," as part of the activities for the 45th anniversary of UDEM, which acknowledged the careers of outstanding alumni.