Llevan su investigación a congreso internacional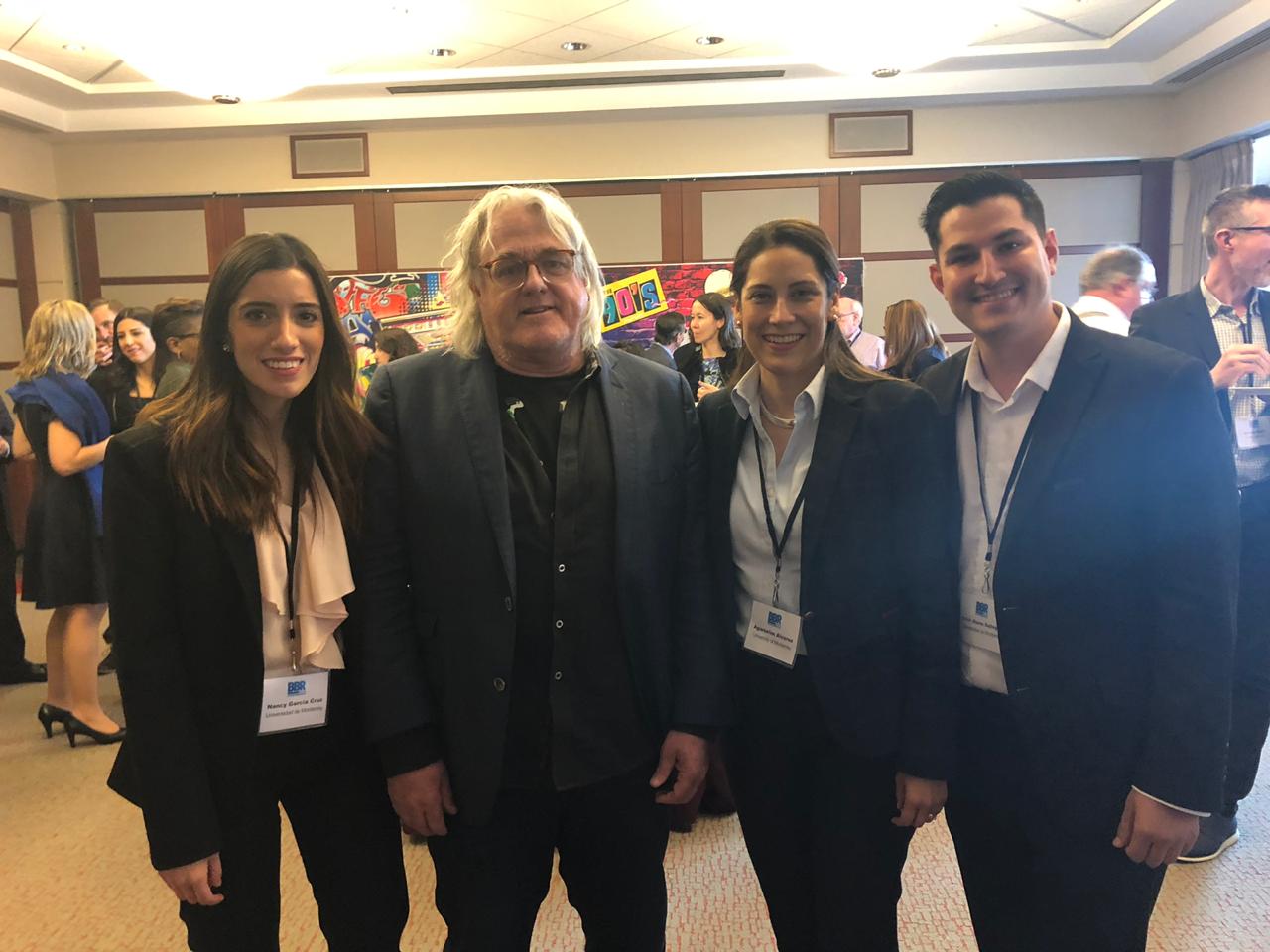 Credits: archivo UDEM
Con su Proyecto de Evaluación Final (PEF) titulado "#AdiósStarbucks: Un acercamiento netnográfico al consumidor mexicano", Nancy García y Erick Alanís, egresados de la licenciatura en Mercadotecnia Internacional de la universidad de Monterrey en 2017, se presentaron en la conferencia "Brands and Brand Relationships" en Boston, Massachussets.
En abril de 2019, recibieron un correo por parte de la doctora Zelim Álvarez, felicitándolos y adjuntando una carta membretada de la Escuela de Negocios de la Universidad de Harvard, donde se les notificaba que habían sido seleccionados para presentar su investigación en el encuentro.
"La conferencia tuvo como tema principal Risky Business: Understanding and Mitigating Brand Risk, por lo que nuestro trabajo se ajustaba como anillo al dedo. Muy ilusionados por presentar, trabajamos sobre el póster donde se vería reflejado nuestro trabajo de investigación realizado dos años atrás", comentó Erick.
La conferencia anual tiene como objetivo reunir a expertos académicos e investigadores de la industria a discutir una variedad de temas y tendencias de las relaciones entre los consumidores y las marcas. El programa de este año se enfocó en el riesgo que experimentan las marcas en el entorno socio-político actual.
"Sin duda fue una vivencia muy enriquecedora e inolvidable el compartir ideologías y aprender de eminencias como Susan Fournier y Thomas O'Guinn. Asimismo, vivimos la celebración del aniversario número 20 del paper más exitoso de Brand Relationships escrito por Susan. Fue todo un honor ser partícipe de este evento tan especial", contó Nancy.
El evento tuvo lugar en Questrom School of Business y tuvieron la oportunidad de exponer junto con otras seis investigaciones cuyos autores eran alumnos de doctorado y venían de las universidades de Harvard, Boston, Estocolmo, Towson, Koc, Pittsburgh y Suffolk.
"Fuimos felicitados por nuestro trabajo, varios asistentes se notaron muy interesados con el tema y se tuvieron interacción con el código QR que adjuntamos al póster. En dicho código venía una página donde podrían tener más información sobre la investigación", agregó Erick.
"Quedé aún más enamorada de mi carrera y con muchas ganas de estudiar una maestría o doctorado. Me siento sumamente orgullosa de ser ExaUDEM y me parece importante no perder contacto con tus maestros y académicos de la universidad ya que continuamente promueven actividades y eventos que siguen impulsando nuestra carrera", concluyó Nancy.